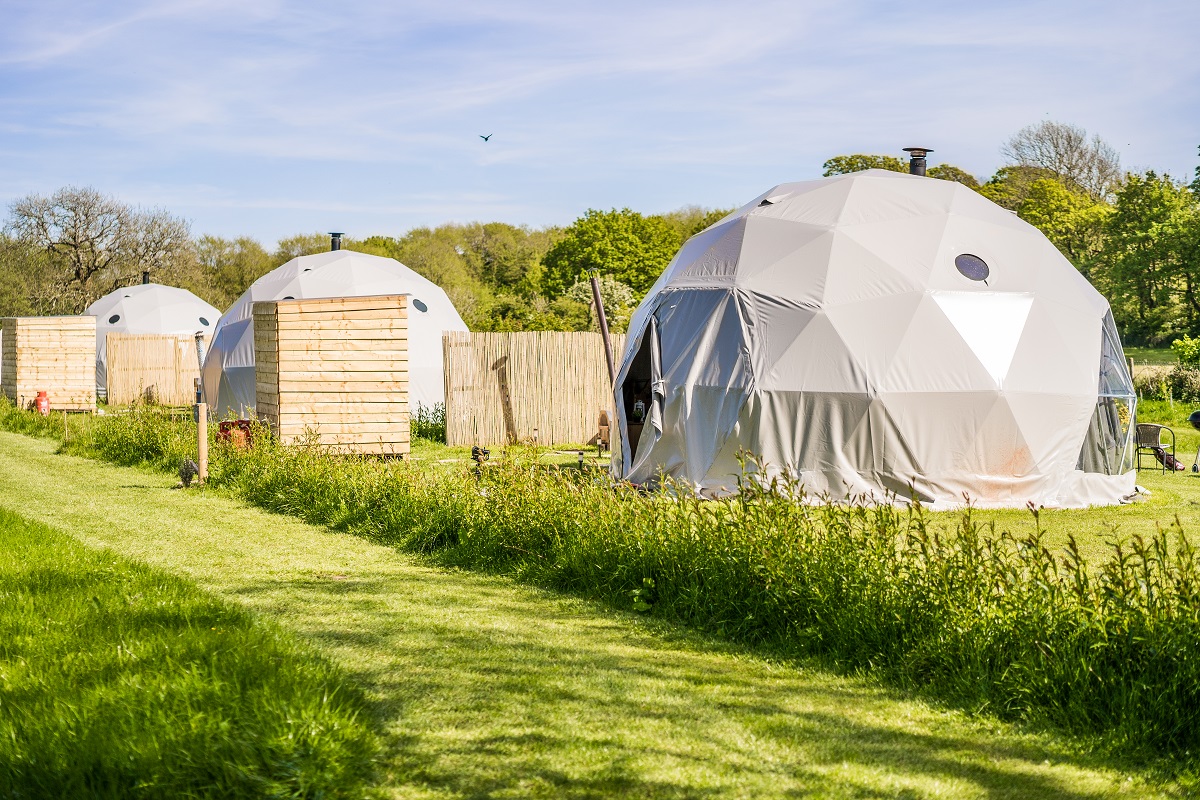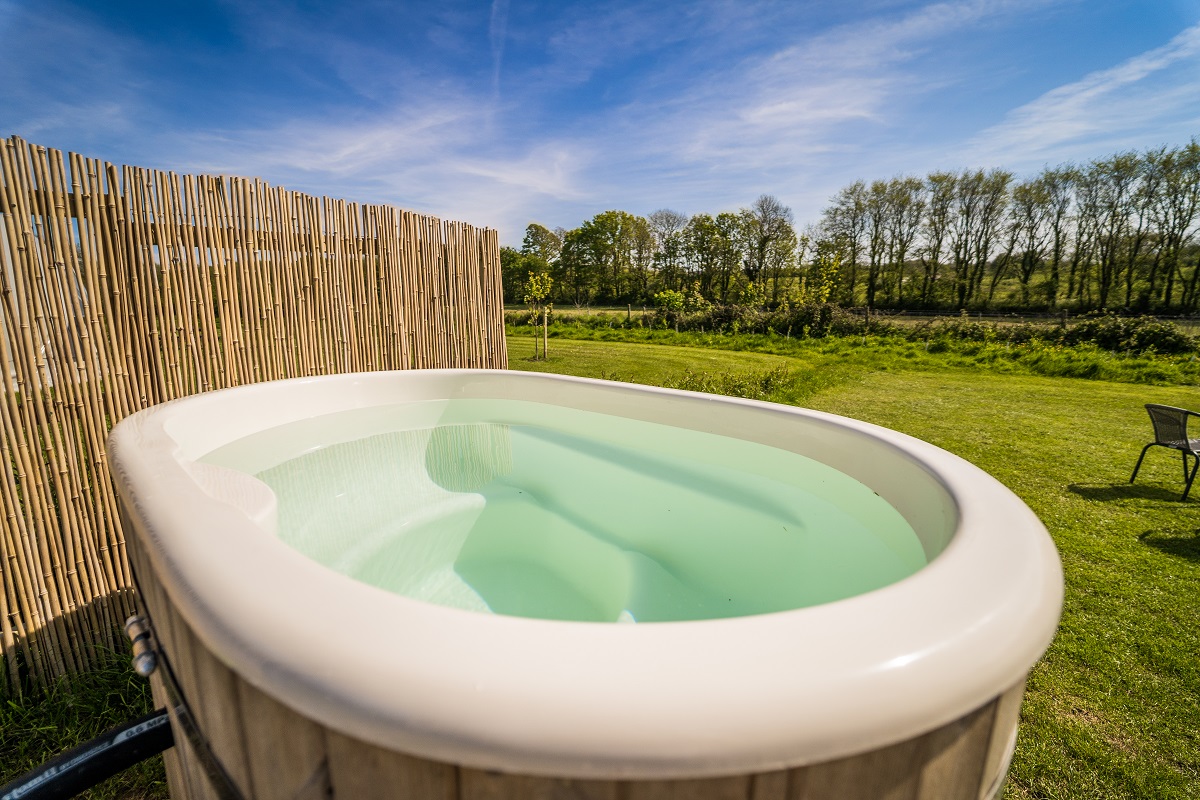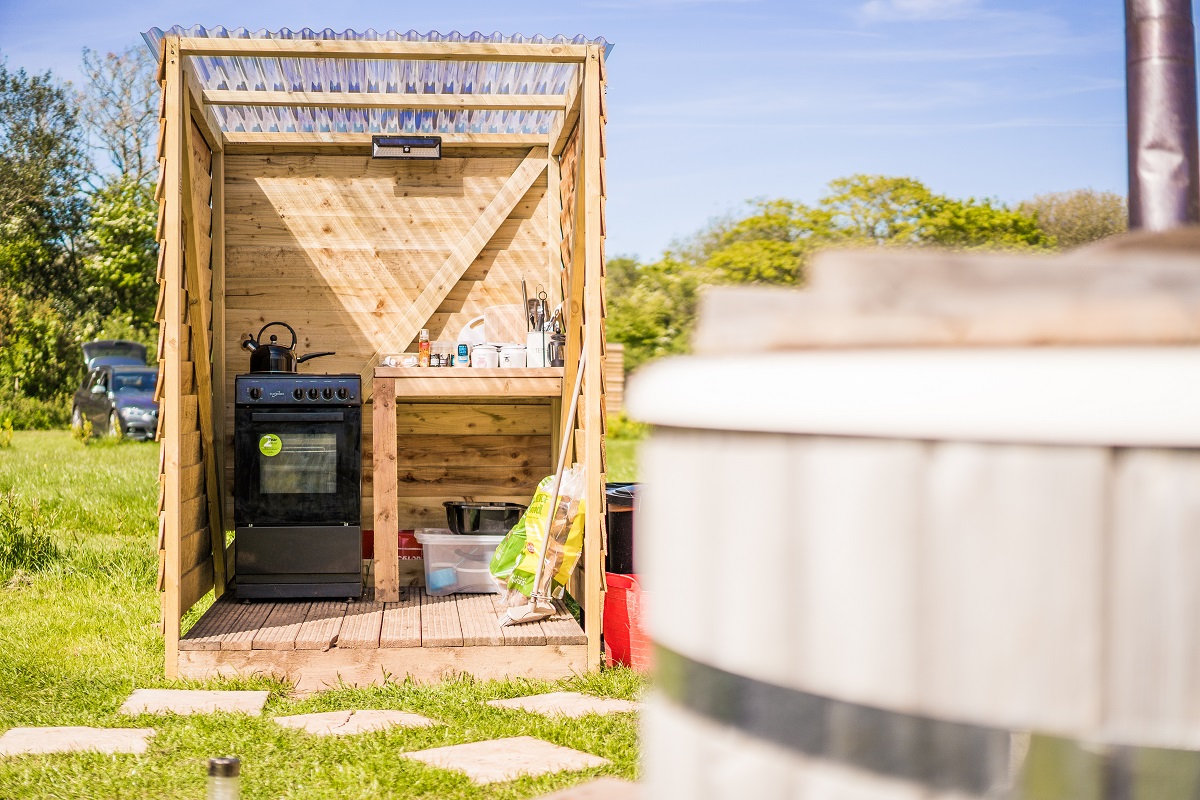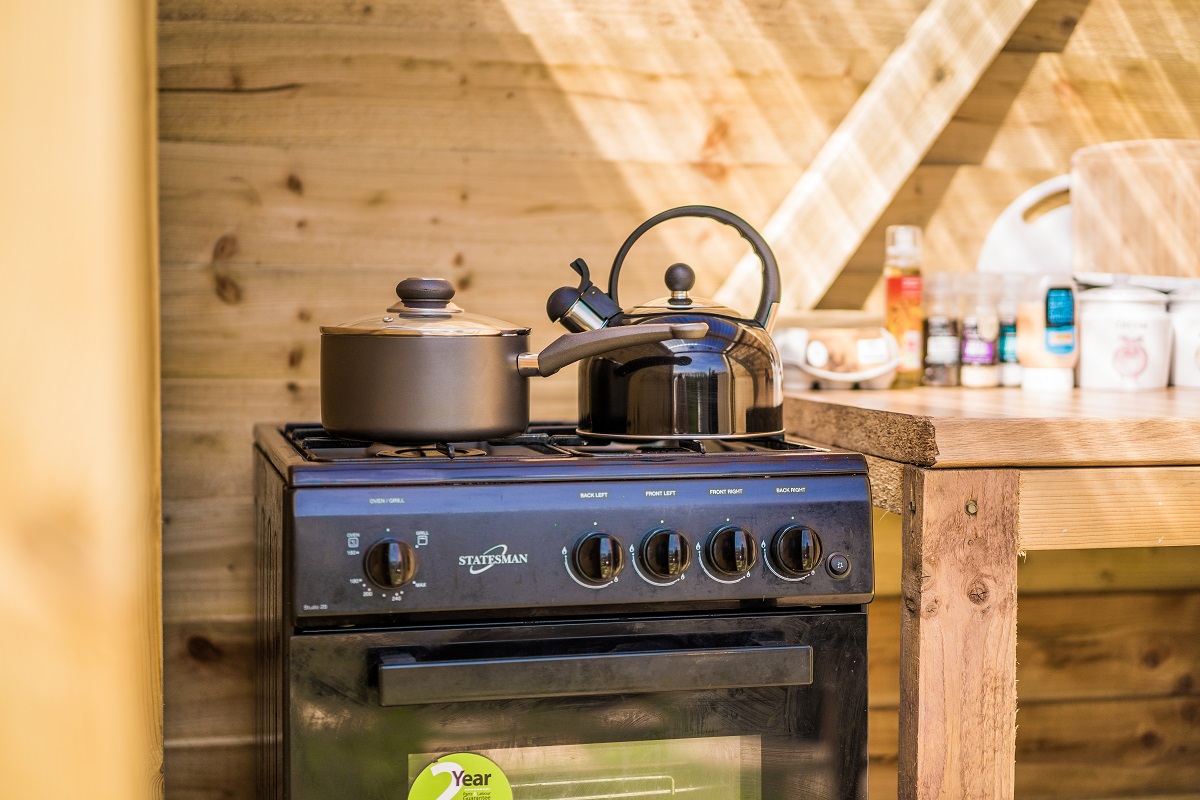 Luxury Geodomes
Accommodates: 1 - 4 Size: 6.1 sq/m Beds: 1 double bed. 1 double sofa bed.
NO DOGS ACCEPTED IN THE DOME
Private Hot Tub

Indoor Stove

BBQ

Private Sheltered Kitchen

Towels

Full bedding

Full cooking equipment and cutlery, bowls, plates etc

Board Games
More Info
This luxury Geodomes are the perfect place to get away from it all for a special break. Each dome is equipped with a double bed, and comes with crisp cotton bedding to ensure a comfortable nights sleep. There is also a sofa bed, with full bedding provided if needed. The indoor wood burning stove adds to the cosy atmosphere in the domes, alongside a table table and chairs and a sofa. The domes have an open window at the front to ensure lighting is perfect and you can watch the wildlife from the comfort of the dome. Lighting is provided in the form of candles and LED/solar lights.
Whilst supper is cooking, you may wish to play a game of Scrabble provided, or perhaps pore over a map to plan your itinerary for the next day.
The domes are situated in the same field as 5 bell tents, and 2 Luna bell tents. but are located in a secluded spot with no passing traffic from other visitors. Each Geodome has a private sheltered kitchen area, and the best of all.... A private wood fired hot tub to each dome! The kitchen is equipped with everything you need for your stay, and we supply towels for the showers. The domes also have a fire pit as well as a picnic table and BBQ.
The domes is 15-50 metres from a drinking water tap, 2 toilets, and 2 showers. Don't forget your torch and possibly wellies for the short walk to the toilet.
Check In and Out
Check in: 3pm Check out: 10am
Additional Details
Minimum stay 2/3 nights
We supply enough kiln dried logs for one nights worth of hot tub, indoor stove use. If you require more we can provide this for a small cost.